``We built the facility to be compliant with not only the food regulations, but more importantly, we built the facility to be compliant with the Good Manufacturing Practices for active pharmaceutical ingredients."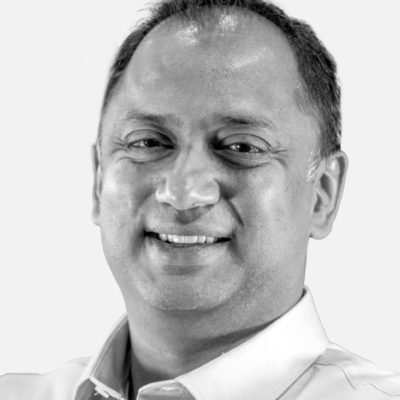 Deepank Utkhede, Chief Operating Officer at Vantage
Our Manufacturing is Compliant With Global Pharmaceutical Standards
Drug Master File Submitted to the FDA
Vantage Hemp has submitted a Drug Master File (DMF) to the FDA for its CBD Distillate Oil.  This means Vantage can provide the FDA with the necessary information about our products to validate our entire production chain. A DMF is a regulatory filing containing confidential details about Vantage Hemp's manufacturing processes, ingredients sourcing, quality control procedures, and more. It is used to inform the regulator about Vantage Hemp's ability to produce safe, consistent, and effective pharmaceutical products.  Only a small handful of CBD companies are able to accomplish this regulatory filing. Submitting a DMF to the FDA is voluntary, but it is another way Vantage Hemp demonstrates its commitment to quality and transparency.
cGMP Compliance in the CBD Industry
The  US Food and Drug Administration is currently investigating the CBD industry to establish new and effective policies, but today the industry suffers from loopholes. For this reason, current Good Manufacturing Practices (cGMP) play a significant role in ensuring product safety. Today CBD companies are not obliged to report, but have an opportunity for self-regulation to the strictest manufacturing standards. GMP compliance is an indicator to stakeholders across the CBD supply chain that CBD products are examined and manufactured under strict GMP guidelines. The highest quality is guaranteed when a third party is involved in helping to regulate the processes.
Vantage Hemp's cGMP Certifications
Vantage Hemp takes cGMP compliance seriously. We have worked intensively to improve and develop manufacturing operations to ensure all CBD products meet the required conditions for GMP Manufacturing. These include controlling every step of the manufacturing and materials sourcing process, keeping valid records, and testing batches for safety, potency, and consistency. Vantage is currently certified to ICH Q7, WHO GMP, and FDA 21 CFR 210/211 standards for pharmaceuticals manufacturing.
In the currently-regulated market, consumers may be unable to verify the quality and safety of CBD products, but they may rely on cGMP compliance that ensures purity and quality throughout the CBD product manufacturer's supply chain. cGMP requirements are designed in a way that protects consumer health without limiting or constraining CBD companies in their product formulations and innovations.
Vantage's cGMP certifications were rightfully earned as every step from harvest to sale has been maintained to the highest standards. We deploy innovative manufacturing practices adjusted to cGMP regulations. The company has the flexibility to continue developing its processes without sacrificing the quality of products.
Additionally, Vantage has cGMP certifications of American and European standards. We hold GMP compliance enforced by the FDA and GMP compliance that was introduced by the World Health Organization and adopted in the EU, Canada, and other countries.
Book a Private Facility Tour
The Vantage standard is met by our purpose-built extraction facilities, our pharmaceutical proficiency, and considerable investment in industry-specific innovation. We are pleased to offer private tours of our Falcon and Raven facilities hosted by our Chief Operating Officer, Deepank Utkhede.
Your guide to science-based solutions.
Vantage offers world-class capabilities in the production of CBD extracts and manufactured goods. Our facilities have achieved ICH Q7 and WHO Good Manufacturing Practices (GMP) certifications from SGS – a global leader in manufacturing standards. Vantage provides CBD contract manufacturing solutions through the supply of CBD API for clinical studies, finished product formulation, and commercial production for global markets. 
Your ally in rigorous pharmaceutical compliance.
Vantage understands the pharmaceutical regulatory filing and new drug business model. At Vantage, we provide cGMP (WHO GMP, FDA 21 CFR 210/211, ICHQ7) compliant clinical trial dosage formats to support your pursuit of regulatory approvals through all phases of clinical study, registration batches, and regulatory submissions for market approval. Vantage will actively meet your manufacturing needs with regard to phased clinical studies and commercialization finish and fill.
Your API partner of choice.
Vantage believes that industry relationships are founded on trust, capability, transparency, and expertise. Our manufacturing partnerships are just as important as the products we produce. Leveraging our extraction methods, manufacturing processes, and human resources will give you extensive and dedicated access to a team of CBD industry experts, clinical trial solutions, and global regulatory and commercial insights.
Pharmaceutical-Grade CBD Products by Vantage Hemp
As a leading Pharmaceutical grade CBD producer, we provide a broad range of API-quality CBD products. These include:
CBD Full Spectrum Oils, CBD Distillates, and CBD Isolates

CBD SoftGels

CBD Topicals

CBD Product Innovations
CBD Full Spectrum Oils, CBD Distillates, and CBD Isolates
CBD oils from Vantage Hemp are produced to rigid quality standards, providing some of the purest and most potent CBD oils on the market. They are made using supercritical CO2 extraction or hydrocarbon extraction, and can be custom-formulated for patient needs and clinical indications.
CBD Softgels
CBD softgels are capsules made with a softgel casing instead of a hard capsule.   Many CBD users prefer softgel capsules because they are easier on the digestive system, can be ingested without taste, or may have flavouring added to the coating.  CBD SoftGels are less likely to break in the package and are fast and easy to produce. 
CBD Topicals
Designed to be applied directly to the skin, CBD topicals from Vantage Hemp may be formulated with other compounds that enhance transdermal drug delivery to support targeted application of CBD creams and oils to the skin.
Vantage Hemp can produce API quality products for the pharmaceutical supply chain, or work as your Contract Manufacturing Organisation. If you have any specific requirements, please do not hesitate to contact us. We will be happy to discuss a custom solution for you.
What is Pharmaceutical Grade CBD?
Pharmaceutical Grade CBD products are created and tested in a laboratory setting to meet the compliance standards of the pharmaceutical industry. These include WHO GMP, FDA 21 CFR 210/211, and ICH Q7.  Additionally, Vantage Hemp's submission of a Drug Master File (DMF) to the US FDA indicates that all of Vantage's products are manufactured using high-quality ingredients and under strict guidelines for purity, safety, and efficacy.  
Our commitment to quality starts with sourcing only the finest hemp biomass from growers who share our commitment to excellence. We then use state-of-the-art extraction equipment to produce a pure and potent CBD extract. This extract is then used to create a variety of CBD products, including CBD oils, CBD capsules, and CBD softgels.
What is ICH Q7 certification, and why is it important?
Anyone who manufactures, tests, or packs pharmaceuticals or active pharmaceutical ingredients (APIs) must follow strict quality standards set forth by the International Council for Harmonization of Technical Requirements for Pharmaceuticals for Human Use (ICH).
ICH Q7 lays out these quality standards for Good Manufacturing Practices in the pharmaceutical industry. To obtain ICH Q7 certification, a company must pass a rigorous audit of its facilities, equipment, personnel, and quality control procedures. 
CBD pharma-grade manufacturers like Vantage Hemp must meet these standards to produce high-quality products that are safe for human use. 
What is cGMP CBD?
The hemp industry is not well-regulated.  Many CBD companies cut corners and save costs by producing low-quality products or misrepresenting product quality.  Current Good Manufacturing Practices (cGMP) is a product safety protocol that compliant CBD companies must follow during the CBD manufacturing process.  cGMP CBD products are formulated in a way that human error is eliminated and the ingredients used have been tested, examined, and properly processed to create a finished product. The "c" in cGMP means "current."  cGMP ensures current innovation processes and production methods follow established scientific standards for data capture, data analysis, record keeping, and product labeling – and are constantly updated to the highest global standards. Using the latest discoveries and innovative production techniques is highly encouraged if those manufacturing techniques are aligned with the cGMP standards.
What is WHO GMP and FDA 21 CFR 210/211 and why do they matter?
WHO GMP (World Health Organization – Good Manufacturing Practices) and FDA 21 CFR 210/211 (Food and Drug Administration Code of Federal Regulations Title 21) are guidelines that provide a framework for manufacturing quality pharmaceutical products. WHO GMP covers all aspects of production from raw materials used across the supply chain to the packaging and labeling of finished products on pharmacy shelves.  Good Manufacturing Practices are designed to ensure that products meet safety, quality, and efficacy standards in every jurisdiction.  Most countries have adopted WHO GMP as the gold standard in pharmaceutical manufacturing with FDA CFR 210/211 and ICH Q7. Vantage Hemp meets these international standards and can supply to any legal CBD market in the world.